Alerts
The latest industry and
company news from MWE.
Top 100 CPA Blogs and Websites for Accounting & Tax Pros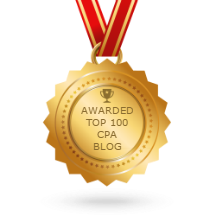 Margolin, Winer and Evens LLP is proud to announce that the firm's website is ranked #26 in the top 100 CPA blogs and websites for accounting and tax professionals by Feedspot. Feedspot's editorial team and experts made the determination based on criteria that included: Google reputation and search engine ranking, influence and popularity on social media sites like LinkedIn and Twitter, and quality and consistency of posts. To view the full rankings list, please click here.
---
Subscribe: SALT Strategies Blog | The MWE Advisor | The MWE Distribution Advisor | Tax & other updates